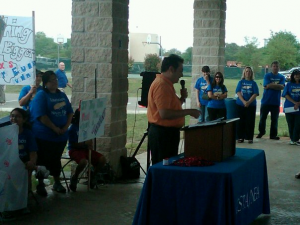 A large crowd gathered at Gregg-Clarke Park in April 2011 for the TSTA Day of Action Rally for Public Education. Above, Willie Tenorio, Hays CISD Trustee, speaks to concerned parents and educators.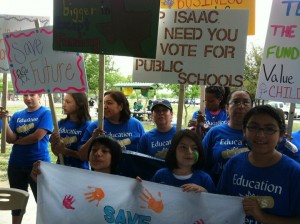 Hays CISD teachers hold rallly for education.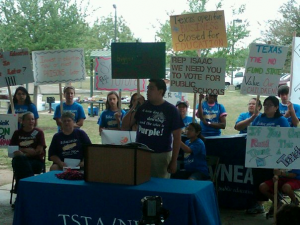 A speaker addresses the attentive crowd.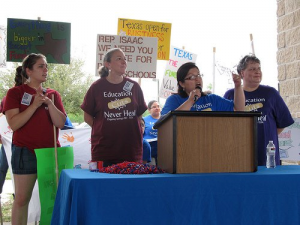 TSTA President, Esperaza Orosco addresses the large crowd.
Related Link:
TSTA Day of Education Rally